Today at Vital Innovative Pilates we bring you something special from guest blogger Anne Carter from Plank to Pike Pilates but first, lets get to know her.
WHO IS ANNE CARTER?
Anne started Pilates 10 years ago and fell in love with it right away! She then decided to do the Pilates Teacher Training Program with Balanced Body and after working several years at her mother's studio in California she decided to create her own style and take it to the East Coast. She conducts her own teacher training program twice a year where she teaches her method to future Pilates Instructors.
HER TIPS
All of us can relate to coming back from summer vacation after over indulging with ice cream and delicious food and feeling like we don't know hot to start a workout routine again.  How about when months go by and nothing has changed? Well, it is not easy to start a brand new routine and incorporating a workout regime into our lives and maintaining it. It is definitely easier said that done, so how to start a workout routine? We gathered some great tips that can help you take that first step and better yet, stick to it!
5 Simple Steps on How to Get Started
Ready to take that first step into the fitness world? We have 5 great tips for you to get you get back into starting your lean and toned body journey.
First, try a few different classes and find out which one made you have more fun and made class go by super fast! 
Once you have found that class that speaks to your body and soul, try signing up one day before work and another day after work and see how you feel.  
This is a good way to test out what time of the day works better for you and how your body feels after the workout. 
     3.   Once you have selected a time to workout, pre-pay for at least  one month of classes in advance. 
This s a good way to have that financial commitment in the beginning where somehow forces your conscience to go to class.
4.  Make that workout a part of your day to day activity.
The same way you wake up and brush your teeth every morning, your workout should be incorporate in your lifestyle and do it regularly.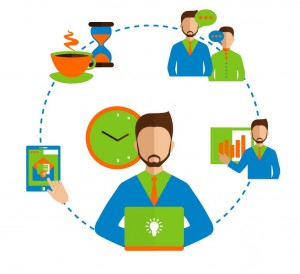 5.  Forget the people around you and focus on yourself.
Everyone has different fitness goals, so create goals that are realistic for you and only you!
      6.  Lastly, we recommend you socialize and find a friend in your class.
Having a workout buddy helps you stay committed, specially when you have that person waiting to catch up on the last episode of the Bachelorrette after class!
These are 5 simple steps that can help you start your workout plan and stay consitent! If you have more tips that have helped you in the past please share with us in the commnet section.  Good luck!
Anne Carter
Founder and Mentor
Plank to Pike Pilates
Be sure to follow Plank to Pike on their Social media pages
Twitter: @PlanktoPike
Facebook: https://www.facebook.com/planktopike